Where Quality Comes First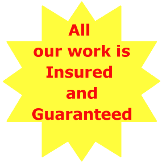 Shariefi Construction planning consultancy providing expert planning advice, project management and development consultancy services to a range of private clients. We offer assistance on all scales of development proposals from new houses to mixed use and residential extension. Please explore the website for more details of projects, achievements and services
Our main specialisation is planning permissions and residential projects. We also offer wide range of construction services, top class professionals, experience, good project management - these are the advantages which we can be proud of. We collaborate with carefully selected contractors who completed many projects under our supervision.
The company is focused on a few very important key words in our business:
- First - Quality: There's a reason this was mentioned first. Projects of sufficiently high quality are our best advertising. On it we build our reputation.
- Second - Customer Service: We are specialists in the construction industry, the customer does not have to. We are here to advise, explain technical issues, assist in the selection of materials. Communication with our Customers is very important for us. We realize that the building project is often associated with high costs, stress and making extremely important decisions of our Customers. The more we appreciate the selection of our company as a consultant.
- Thirdly - Complexity We are able to meet 100% of the investment, including the stage of design, planning and site preparation.
By working with us you gain:
- Professional services during the implementation of the project construction


- Assistance in obtaining planning permission, approvals and any other permits related to the project


- Attractive prices


- Good management